See on Scoop.it – Knowledge Engineering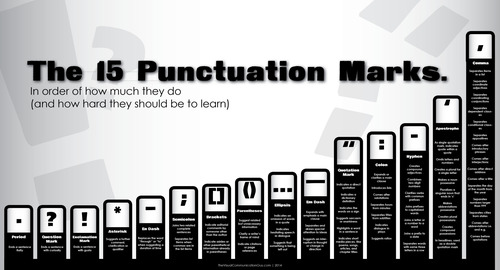 Ever wonder why you can't figure out when and where to stick a comma? It's probably because commas, by far, have more rules and applications than any other punctuation mark. But why do so many people use the semicolon incorrectly? Comparatively, it should be one of the easiest punctuation marks to master. And why doesn't anybody seem to use the en dash?
niftyjock's insight:
Finally an infographic tool I can use!
See on thevisualcommunicationguy.com